As a change from their usual beer and food matching events the Bacchus in Newcastle has decided to hold a cheese and Norwegian beer afternoon starting at 4pm on Sunday 28th August.
The beers are all from Nøgne ø brewery, the cheeses have been advised and supplied by the Norbiton fine cheese company and Norbiton's events manager has helped with the matching.
Basically you buy a beer and get some cheese that compliments the beer, there may also be chance to buy some cheese at the end of the evening.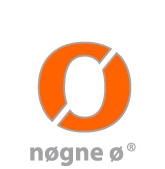 The beers are as follows:
Draught
WIT 4.5%
BROWN ALE 4.5%
BITTER 4.5%
HAVRESTOUT 4.5%
BLONDE ALE 4.5%
 PALE ALE 6%
 BRUN 6%
 SAISON 6.5%
 PORTER 7%
IMPERIAL BROWN ALE 7.5%
INDIA PALE ALE 7.5%
IMPERIAL STOUT 9%
TIGER TRIPEL 9%
Bottled
(as above plus)
 #100 (BATCH #100) 10%
  IMPERIAL IPA (#500) 10%
The Cheeses
 Gjetost
 Cornish Yarg
 Manchego 18 Months
 Cornish Blue
 Sharpham Brie
 Stinking Bishop
 Lancashire Bomb
 Old Master Gouda
 Beenliegh blue
 Beaufort
 Lincolnshire poacher
 Brillat Savarin
 Epoisse
 Picos Blue