Whitstable Raspberry Wheat Beer was another of the Beer Swap beers sent by Pete. I'll be honest and until the beers arrived, I had not heard of  Whitstable brewery, so as is usually the case with new things, I headed off to Google and ended up on the Whitstable brewery website, which told me they are a small independent brewery based in Kent who specialise in short runs of beer. It also told me there were only a few stockists of the beers which were all local to the brewery, so other than through the beauty of Beer Swap or a rather long journey to Kent the likely hood is I would have never got to try their beer.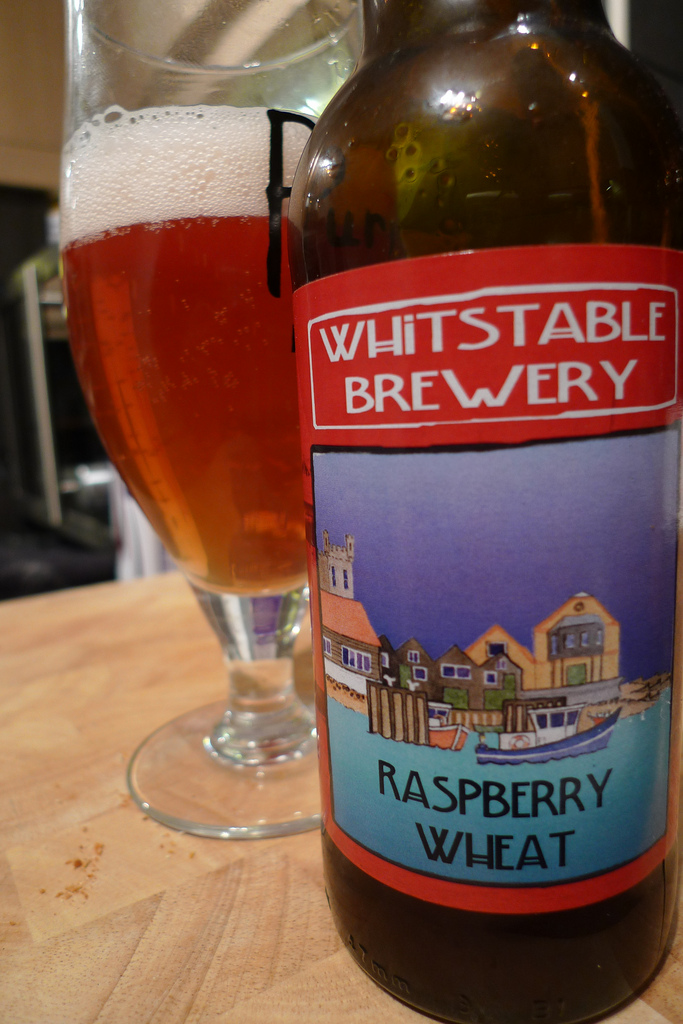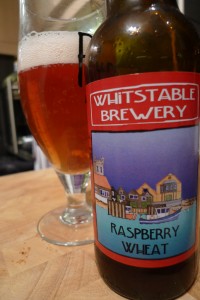 The first thing I loved about this beer was the bottle, I can imagine the picture on the front being used as a painting on a wall in a little seaside pub or cafe, and im not the only one – Sam over at Real ale reviews also loved the bottle.
The aromas were of raspberry and spices along with that familiar wheat beer smell. It poured a lovely amber with a tint of red. I will be honest the first sip didn't blow me away, in fact I wasn't quite convinced, it was quite sharp with a big hit of raspberry but something didn't seem quite right, it was at this point I took a bite of my cheese and crackers…the next sip of beer was completely transformed and I was hooked, the sweetness and sharpness of the beer combined with the hints of spice teamed up perfectly with the cheese, each complimenting the other well and combining to make a taste sensation.
In fact as it turned out the beer just got better and better the more I drank it, it developed and mellowed into a rather cracking ale and I can totally see why Pete sent me this beer…it's not a beer I would drink on it's own but give it to me with a local cheese board and I would be over the moon..that gives me an idea for Beer Swap part deux….