The guys over at Brewdog have done it again, just when you think they might be starting to get things a bit wrong they go and confuse you.
I can't make my mind up on the latest news about their new beer Tactical Nuclear Penguin, it is the worlds strongest beer at a whopping 32% ABV, I love the story on their blog, the penguin suits made me chuckle (which is always a good thing) and I love the idea about how the beer has been created and they seem to have gone back to pushing the boundaries of brewing.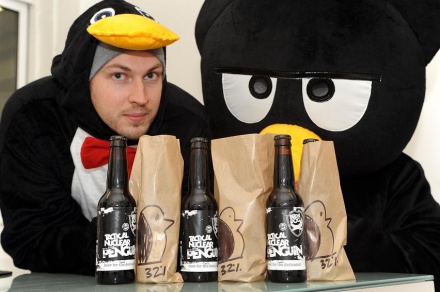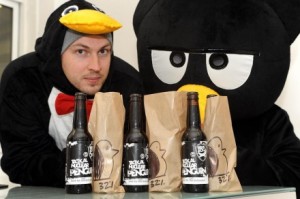 On the other hand there is a bit at the back of my mind that is wondering if this is just another publicity stunt, like when they complained about their own beer to the Portman Group. Have they purely produced the beer for publicity? Will it actually be any good? Will they get the same sort of coverage that Tokyo* got? who knows?
Either way it will hopefully get people talking about the beer again, unfortunately it won't be a beer you will see reviewed on here as at £30 for a single bottle it is out of my price range and I know that I can get a lot of great beers for that £30.
If you are one of the lucky ones that gets to try it please leave a comment below and let me know what you think.
PS i have borrowed the images associated with this post from Brewdog – Guys  if you are reading this I hope you don't mind.