Yes, before you say it I know this is a beer blog, but the nice people over at Freshcase were kind enough to offer me a couple of packs of their wine in it's new fangled boxes so I thought I would return the favour with a bit of a write up, and as a certain popcstar said "This is It"
Freshcase is a new way of storing wine that keeps the wine fresh for up to 6 weeks, Each case holdes 2.25l which is the equivalent of 3 bottles of wine, the cases are uniquely shaped to make them easy to store, the white wine one fits perfectly onto your fridge shelf with the tap and just the right angle to make pouring a glass really easy, The red is the same shape but instead of lying down it stands up. Both boxes are nice and skinny so they don't take up much room.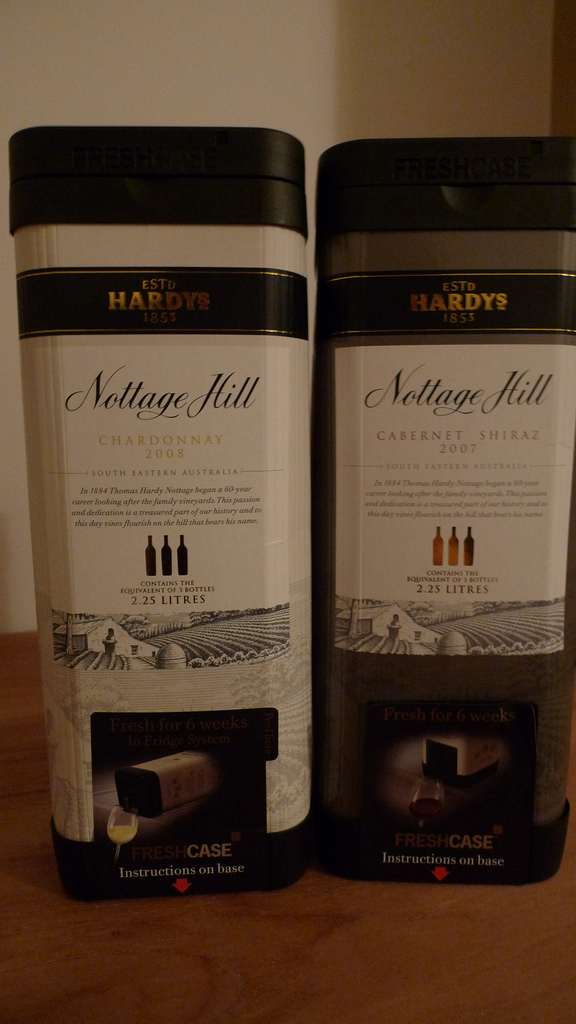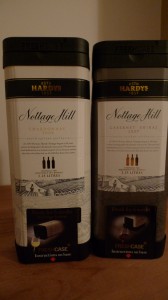 The taps are easy to get out providing you follow the instructions, the only problem I had. was that the white wine case was slightly damaged by a rather rough postie which meant that it was a bit of a mess on getting the tap out, but I got it out and the wine poured a treat.
The wines they sent were Hardy's Nottage Hill, one red and one white.
The red wine only lasted 3 weeks before we drank it, It was pretty tasty and seemed to go down well with everyone that tried it, Emily has just finished the wine, she said it was very tasty and she would buy it, she didn't notice any difference in the quality between when it was 1st opened and now, so the packaging must have done it's job.
Once the wine is finished the whole pack can be dismantled and recycled, we were very surprised at there was no wine left in the bags when we took them apart, usually with boxes of wine there ends up being about half a glass in the bottom that you have to squeeze out.
The boxes retail at £19.99 which I felt was a fair price due to them containing 3 bottles of wine and staying fresh for so long, which is handy when you don't drink a lot of wine in one go.
You can watch  few videos of freshcase in action here or find out more about Freshcase here