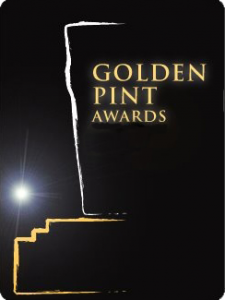 I've just realised i've not blogged since last years awards, there's a stack of unfinished posts in my drafts folder but the year really has flown by.
There's been a few tweets wondering if these were happening this year so here's an updated list, with added bits for canned beer.
Feel free to do a runner-up and a winner for each category (or some honourable mentions) and link to blog posts if you've written about winners before.
Then post it between now and New Year's Eve and leave a link in the comments….If you don't have a blog and want to take part email me your entries and a photo or two and I'll put them up on here.
I've volunteered to collate the results come the new year so
Best UK Cask Beer
Best UK Keg Beer
Best UK Bottled Beer
Best UK Canned Beer
Best Overseas Draught
Best Overseas Bottled Beer
Best Overseas Canned Beer
Best collaboration brew
Best Overall Beer
Best Branding
Best Pump Clip
Best Bottle Label
Best UK Brewery
Best Overseas Brewery
Best New Brewery Opening 2015
Pub/Bar of the Year
Best New Pub/Bar Opening 2015
Beer Festival of the Year
Supermarket of the Year
Independent Retailer of the Year
Online Retailer of the Year
Best Beer Book or Magazine
Best Beer Blog or Website
Simon Johnson Award for Best Beer Twitterer
Best Brewery Website/Social media