Yes I know there has already been a blog post today, but I thought I would give those who aren't interested in This week's Meet the Brewer, it comes from someone who brewed some of my favourite beers of last year, who's logo and branding is great and who's beers got me a little twissed one sunday in Sheffield It's none other than Justin from Moor Beer Company
What is your brewery capacity?
We currently (June 2010) have a 10 UK barrel plant, but are evaluating an upgrade to 20 barrels to help us meet demand both in the UK and internationally.
What is different about your brewery?
Having lived and chased beer all over the world I have a different perspective about beer than many other brewers. I describe our brewery as a Belgian farmhouse brewery with American innovation, producing beers in the British ale tradition.
I believe that true secondary conditioning, unfiltered, unpasteurised, and preferably unfined is essential to produce a beer full of flavour, life, and longevity. We package beer primarily in cask, but also in bottle and keg, and all of it is treated the same way : i.e. naturally conditioned with yeast, unfiltered and unpasteurised.
I have a massive aversion to the use of cask finings, but must use them for the majority of our cask beers as most pubs don't have the level of staff education to manage and sell unfined beer properly. Fortunately there are some very knowledgeable and enlightened pubs, such as the Queen's Arms in Corton Denham, where we can sell unfined beer with all its natural yeast haze and goodness, and it flies out the door faster than clear, fined beer does.
During brewery tours I spend time educating people about why cloudy beer became synonymous with bad beer in the UK, why that is no longer a valid link, what finings are, and what unfined beer should look and taste like. After the tour the large majority of people agree that they would prefer their beer unfined if given the choice. Hopefully one day there will be enough educated people so that we can stop using finings altogether.
Another thing different about us is that we don't believe that keg is the enemy. Good beer is good beer, whatever the packaging and method of dispense. That's why we fill our kegs the same way we fill our casks and without any finings. Go to Germany, the US, Belgium, Czech, etc. and you'll find absolutely amazing beers served via keg. The aversion to keg in the UK that's existed for the past 30 years was down to the beer in them rather than the vessel itself. Some beers are actually better suited for serving a bit cooler and with a bit more gas. People should judge a beer by its merits rather than what vessel it comes out of.
How long have you been brewing for?
I learned to brew in San Francisco in 1995 during the US craft brewing revolution, having just returned from living in Germany. What a great time and place to be!
How did you get into brewing?
My dad gave me my passion for quality beer at an early age (I won't incriminate him by saying how early!). However, I never thought I would be able to brew myself until my West Point TAC Officer gave me a taste of his homebrew. That really opened my eyes and set me off on this crazy journey.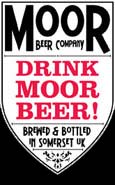 What beers do you brew regularly?
The beers I try to keep in stock regularly are:
Northern Star or Southern Star depending on the season
Merlin's Magic
Peat Porter
Ported Peat Porter
Hoppiness
Old Freddy Walker
What special/seasonal beers do you brew?
We brew a bunch of seasonal beers, but never as many as I'd like. There are so many ideas for new beers in my head that we'll never get around to all of them. Fusion is one of our really exciting beers that gives everyone a real buzz, forgive the pun. Check our website for details.
Where do you think the future of brewing lies?
The future of brewing lies in the balance of innovation, tradition, collaboration, excitement, intensity and ultimately drinkability. There is a place on the shelf for the multitude of global beer styles, as well as ones that haven't been created yet. Unfortunately there are too many boring, similarly styled beers being replicated up and down the country. Drinkers are rightfully demanding more than that. Equally, there are some novelty beers attracting large price tags but aren't really drinkable. Collaboration with other brewers and an open-minded approach to flavours, ingredients and techniques is really important. The Americans have done an excellent job at fostering that spirit. Hopefully we can create similar ties amongst brewers and drinkers.
What is your proudest moment in brewing?
There have been many proud moments with the brewery. If I have to choose one, the first that comes to mind was the launch night of JJJ IPA. Seeing the sincere enjoyment it brought all the people there, having my wife be a part of it, and sharing the moment with James and Josh was fantastic. We knew we had created something special, and we're immensely pleased that many others continue to agree. Getting me out of the pub that night was difficult (and continues to be!). The next morning my wife had the kind understanding to let me sleep in. Despite being 4 hours late to our friends house and having a sore head, I just couldn't stop grinning.
What was the last beer you drank?
I'm drinking a lot of Northern Star at the moment. It really hits the spot for me : a very sessionable ABV, huge hops coupled with an equally enjoyable malt backbone, and too addictive to not have another. It is up there with my desert island beer : Bear Republic Racer 5.
What is your favourite hop?
It would be a tough choice between Riwaka, Citra and Chinook.
What is your brewing ambition?
It's my ambition to keep brewing quality, interesting, admired beers for many years to come, and build bridges with like-minded brewers around the world to drive the industry forward. Oh, and to get people to stop the use of isinglass finings!
Do you have a Brewing hero/inspiration?
Within the industry I would give Fritz Maytag quite a lot of credit. Everything he does is quality and his team are second to none. You just need to look at his revival of so many dead styles, the investment in building a world-class brewhouse and distillery, the way he nurtured a family with his employees, iconic branding, the list goes on. Without him I don't believe we'd have had the craft brewing revolution. It was heart breaking to hear about the recent sale of the company, as it will never be the same without his personal ownership and control.
Which beer do you wish you had brewed?
I'll turn the question around slightly. If I could intern at various breweries I would love to spend time at Russian River, Westvleteren, Schneider, Cantillon, Schlenkerla, and Pilsner Urquell. However, as understanding as she is, I don't think my wife will look too kindly on me going off on that many jollies, no matter how work related they are!
Favourite hobby outside of brewing
Apart from brewing and having a family there isn't much time for anything else. When there is I like music, films, going to the beach and playing mah-jong with friends.
Anything else you want to tell us?
Drink Moor Beer!
Thanks to Justin for taking the time out of his busy brewing schedule to fill this in, Long may he continue to make great beers.
You can find more out about Moor Beer Company on their website here, facebook here and twitter here. You can usually find their ales on Beermerchants too.