What is your Brewery name and where did it come from?
Pig and Porter, my wife thought of it. It's because we are an event catering business, specialising in Hog Roasts and barbecued food, that brews it's own beer.
What is your brewery capacity?
We currently cuckoo brew so, depending on the brewery, it is either 10bbl or 15bbl. We generally brew to 10bbl. We hope to have our own place by the end of the year.
What is different about your brewery?
I can't get in it as often as I'd like to.
How long have you been brewing for?
I've been brewing since 2009 but only professionally this year
How did you get into brewing?
I was too skint to be able to afford to go out for a pint.
What beers do you brew regularly?
Our session beer is an English hopped pale ale called Ashburnham Pale, we have a Red Rye beer called Red Spider Rye and an American Pale ale which is somewhere between the two in colour called Penhurst Pale. With a name like Pig and Porter, we will, of course, be brewing a porter; ours will feature smoked malt. We also brew a house beer for the Lamb Inn, a gastro pub in Wartling, East Sussex.
What special/seasonal beers do you brew?
None at the moment but we have several in the pipeline
Where do you think the future of brewing lies?
Ooh a tough one, well I think beer and food matching has a part to play, being innovative is important too but there will always be a place for doing the simple things well
Do you bottle/keg/cask your beer?
We currently cask our beer but plan to bottle and keg as well
What is you proudest moment in brewing?
Brewing Red Spider Rye as my first beer. I wasn't going to do it as I thought it was a bit too «out there» for a first beer but two people Widdi (at Downlands Brewery where we brewed it) and Tom Dobson persuaded me it was the right thing to do. I love it when Widdi who is turning out getting on for 80 casks a week takes a sip, looks me in the eye and says «you bastard», it really is the highest compliment.
Do you have any brewing regrets?
I certainly regret taking as long to go pro as I did
What is your brewing ambition?
To get a reputation for consistently tasty beer
What was last beer you drank?
Beavertown Black Betty, from the moment I sipped it I was in love with it. You could say it was my «you bastard» moment.
What is your favourite hop and why?
It's a hop not yet commercially available and goes by the name of OZ97a. Not only does it have amazing flavour, you'd never guess it was an English hop. I took a couple of bottles to East Kent Amateur Brewers and asked them where they thought it was grown. With the exception of one guy who said West Coast of America, everyone else said New Zealand and they couldn't believe it when I said it was grown about five miles down the road.
There are a number of lost English varieties that are being looked at again, Mark Dredge's blog as an excellent piece in it. We are certainly at a «use it or lose it» stage for English hops right now
What is your favourite beer/food combo?
That's easy; it's one of Robin Wright's Pig and Porter burgers with home made chimmichurri sauce and a Red Spider Rye. Robin is the foodie half of Pig and Porter and he makes the best burgers I've ever tasted, it's as simple as that.
Do you have a Brewing hero/inspiration?
I have several; Evin O'Riordain, Eddie Gadd and Kelly Ryan all gave me really excellent advice when I started homebrewing and I have tremendous respect for the beers they have produced. I was in awe of them and they were all really approachable.
More recently I find myself drawn towards Lovibonds, Magic Rock and Beavertown but a guy who I do think is really under rated is Jim Wilson, the brewer at Tap East; his 3% Tonic Ale is a cracking beer
If you could brew one collaboration beer with someone who would it be with and what would it be?
It would be with Logan Plant at Beavertown and I'm not telling you!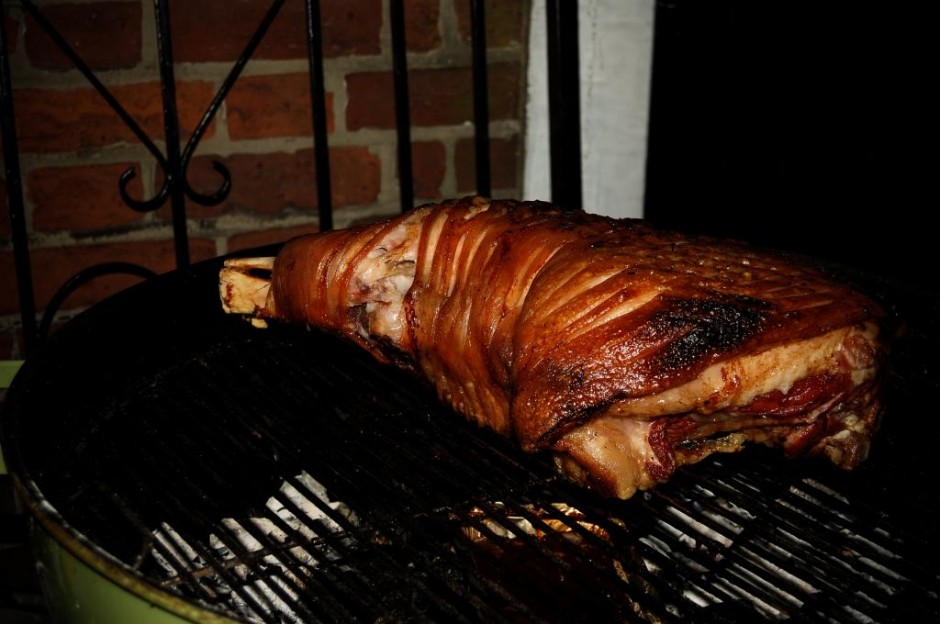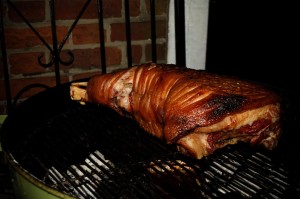 Which beer do you wish you had brewed?
Black Betty
How do you spend your time when you aren't brewing?
Well I do have a full time job and will have for a while yet so I don't get a lot of time off but I do love a game of cricket.
If you could have one superhero superpower what would it be?
Time travel
Do you have a website/twitter/blog?
Yes the website is pigandporter.co.uk and the company twitter page is @pigandporter although I'm only responsible for about 10% of the tweets from that account.