Leigh from the Good Stuff asked me if I wanted to take part in his food and beer Christmas day post, I agreed and had intended to cook each of the dishes as a bit of a trial run but haven't had the time so I'm just going to mention what I'm planning on having.
The beers mentioned below should all be easy to get hold of before the big day as Leigh stipulated we couldn't just pick rare and silly stuff…although the day will no doubt feature a bit of both..along with some mulled wine, cider, gin and whisky.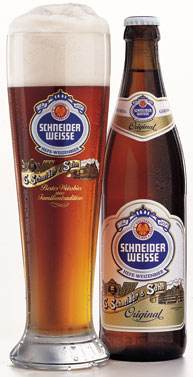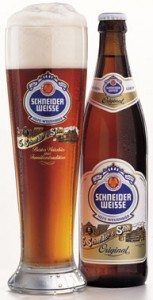 Tradition dictates the day starts with a trip to my parents for huge smoked bacon butties, this is then lead to another tradition of me taking a coffee based beer or two round to have with our butties, in the past we've had Mikkeller beer geek breakfast, brunch and weasel along with his Bacon flavoured beer. This year there will be Brew Wharfe Reserve, Tyne Bank's Piccalo Black, Bateman's Mocha and although it doesn't contain coffee Truefitt's Ironopolis as I love the depth and almost coffee like flavour in it.
The next part of the day will be spent at the inlaws where we are always treated to a delicious Christmas roast, this is preceded by home made prawn cocktail, If we were having this later in the day I'd pair it with Duvel or Orval but not wanting to be too smashed before the main course I'm opting for a bottle of light and zesty Schneider Weisse as I can't resist. I'm pretty sure Badger's Golden Glory or Champion would work a treat too
With the Turkey and all the trimmings I'll be having my bottle of Shepherd Neame Christmas ale, Shep's get a lot of stick but I really do love their yearly Christmas offerings.  I might also indulge in a glass or two of lambic or geuze as it's one of my favourite if not my favourite style of beer and it cuts through the richness of just about every food really well.


Once we've munched our way through huge roast we usually have a bit of a break before hitting the Christmas Pud and cheeses, this is where  light fresh beers such as Truefitt Erimus,Sharp's Single Brew Reserve and Badger Blandford fly come into play, light and refreshing without being too gassy or too high ABV they are perfect for kicking back and relaxing with.
Christmas pudding is always a tricky one to have a beer with as big and rich with all of that fruit and nut, not to mention the brandy sauce….so I don't usually bother and keep my next bottle for the cheese. This year it will be Sharp's Quadruple and Tesco Finest Traditional Porter, both are packed full of flavour but don't sit too heavy so won't leave you feeling bloated and sick.  I've also got a bottle of Old Peculiar on Standby as that's sure to warm the cockles as the sun sets and temperature drops.
Before the gin and whisky some bigger hoppier beers such as Goose Island Pale Ale and Marks and Spencer IPA (the one brewed by Adnams) will no doubt make a showing as it wouldn't be Christmas without some hops.
Be sure to check out the menus from Leigh, Phil, Neil and Rick.