As well as the Whitby Beer festival this week also sees another local Beer festival at Redcar, It's not been particularly well advertised hence this rather late post but here are the details for those of you that are close by.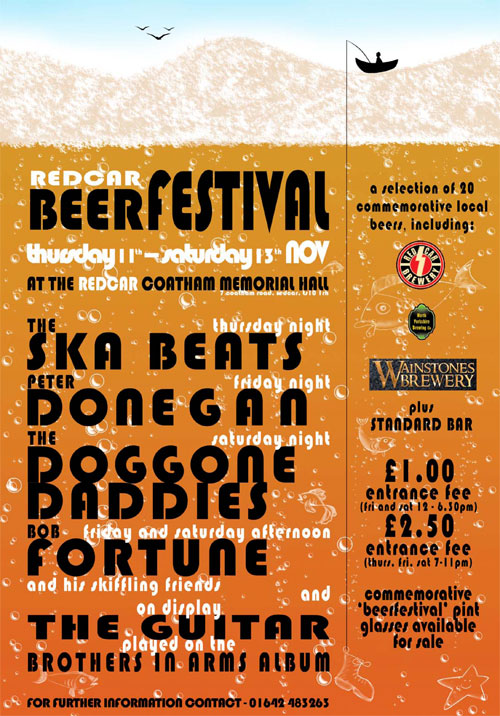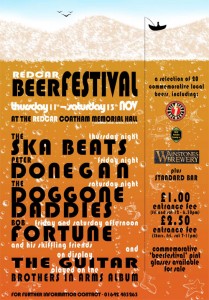 It starts on Thursday and runs through to Saturday, There is entertainment on each night and the entrace fee is £2.50, there will be 20 local beers from breweries including Redscar, Wainstones and North Yorkshire.
It takes place at Cotham Memorial Hall between 19:00 and 23:00, it's also open between 12:00 and 18:30 on friday and saturday where it's only £1 to get in.
You can download the festival flyer here