When I was first assigned the Netherlands I hadnt a clue what beer was brewed in the country. Five minutes into my search I thought I was going to end up drinking Heineken or Grolsch. A trusty old google search for Dutch breweries led me to this site.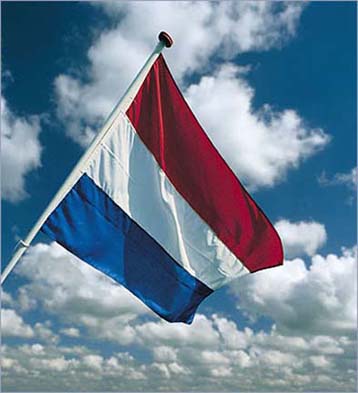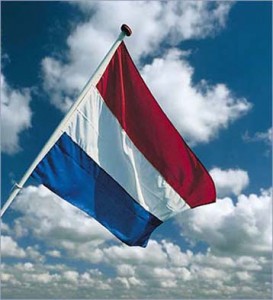 At this point I was lost. So many breweries to choose from and so little time! But now that I knew there was a significant amount of craft beer in the Netherlands, I logged into www.beersofeurope.co.uk. Once again, too many to choose from. But scrolling through the many beers I noticed loads of De Molen beers, several of which sounded great (high gravity, oak aged, German and Belgian styles) but most were sold out. Of the dozen or so De Molen beers listed on their site at the time, only three were in stock. I took this as a sign of their popularity and decided Id choose two for myself.
My plan was to drink the beers during the Netherlands semi-final match on the 6th but they didnt arrive until the following morning.
The first beer I tried was their Amerikaans. Ratebeer.com calls it a bitter and Im still uncertain whether or not to agree. Amerikaans is only 4.5% so it is not exactly an American IPA, however it is hopped far more than any bitter Ive ever had.
It has an orange hue, it is very hazy (making me think it was bottle conditioned, which I dont think it was after tasting it) with a great, rocky head. The nose is fantastic! The malt and hops are intertwined so that it almost smells of sweet hops rather than hops and malt separately. The body is very full but it isnt heavy, so 750ml isnt hard to drink. It is is carbonated enough to be an American style and it tastes of sweet wort and candied lemons. For all the hops on the nose this isnt an aggressively bitter beer, though it does have a nice, though short, bitter finish. This is a very good beer!
The second beer I got was Lusten Lasten (Joys Burdens), a 9.2% abbey tripel style. It was a light orange/brown color and slightly hazy, though not as hazy as the Amerikaans. My first thought was that it smelled like a hefe. It has the same great body as the Americaans though it was not as fizzy. It tasted rich and malty like wet bread smells on a hot day, and it had a slight bitter finish.
While not comparing the two beers to each other, I think the Amerikaans better captured the style it was aiming at. Both beers were very nice and I would certainly try other De Molen beers in the future. Now it just remains for Netherlands to beat Germany in the final!