Gary Richardson:- Hello, and welcome once again to the 2010 Beer World Cup Finals, with me Gary Richardson. We have seen some incredible clashes over the last fortnight, and today promises to be more of the same with our featured match, Spain versus Portugal. The team sheets have just been released and as expected Portugal have had to bring in there reserve beer from the Unicer brewery, Super Bock Abadia.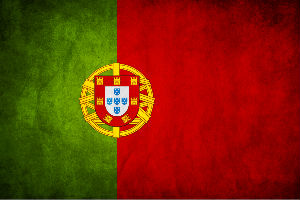 This is an enforced changed due to Portugal's talisman beer, Sagres Branca, picking up a yeast infection in the last match against Brahma from Brazil. Casting an eye over Spain's line-up today, they have stuck with Voll Damm from the S A Damm brewery which got off to a shaky start against La Cuvee Alex le Rouge of Brasserie des Franches-Montagnes from Switzerland, but soon laid down its authority with convincing wins against Barena and Chicha from Honduras and Chile respectively. As ever I have with me in the studio the former Motherwell and Tramere defender, Andy
McNabb to help with the tasting of the beers today. So how do you see today's clash developing?
Andy McNabb:- Thank you Gary. Well, Spain are able to field what was before this tournament a prolific award winner in Voll Damm, and with it's German style of play I see very little chance for Super Bock Abadia, an as yet untested beer on the world stage, making any sort of impact on the game. We have though seen some upsets in the
tournament, most notably Belgrade Bip turning over the powerhouse that is Weihenstephan, along with the current world champions Peroni having already been sent packing back to Rome, so Super Bock Abadia may pull through yet.
GR:- Well, here they come now out of the fridge, Voll Damm already making it's physical presence felt with a very impressive bottle design.
AM:- Indeed Gary. That has been one of it's greatest attributes throughout it's campaign, psyching the opposition out even before they have been opened.
GR:- Portugal have won the toss and so will be poured first. Having only previously won 3 international awards, this will be a true test of Abadia's character. Well, it certainly seems to flow easily and without problem into the glass, a pleasing dark golden colour, consistently clear and finished with a satisfactory head.
AM:- I can't see Voll Damm being intimidated one bit by Abadia's opening move. Just listen to the almost orgasmic sound of Voll Damm's top being popped, surely as satisfying as listening to a vuvuzela being blown down your ear for 90 minutes.
GR:- Well, quite Andy, but we will see what Spain are really made of with the pour.
Oh my, it really…..
AM:- UNBELIVABLY GARY, UNBELIVABLY, LOOK AT HOW SHE IS POURED, THAT SWEET RESINUS AMBER BEER FLOWING SO EASILY INTO THE GLASS LIKE SILK, AND THE HEAD, THE HEAD!!!!!!!!!!! IVE RARELY SEEN BETTER PRESENTED HEAD'S AT THE OKTOBER FEST!!!!!!!!! HAVE YOU EVER SEEN ANYHTHING LIKE IT?!?!?!?!?!?!?
GR:- Possibly not since 1966 and the memorable victory for Bass have we seen such a pour as that.
AM:- And the taste Gary is just as sweet. Voll Damm weighs in at a hefty 7.2%, and for my money is one of the finest pilsner's here in South Africa. An unbelievable nectar like texture in the mouth, with tones of a genuine German Reinheitsgebot brewing going into this baby, UNBELIVABLE!!!!!!!!!!
GR:- I concur 100% Andy, Abadia will have to go some way to beat that. Indeed, my first taste has been somewhat of a disappointment.
AM:- I know exactly how you feel, 35 degrees, pool side on the Algarve, this beer would been at home, quite literally, but here in South Africa, 5 degrees, pouring down with rain, she really does leave a bitter after taste in the mouth, she may have been fun on holiday, but for me she really should be left there. At 6.4% I was expecting so much more, but the over powering taste of pure alcohol simply destroys any subtleties that were being aimed for.
GR:- Yes, that really is disappointing, you can see what the coach was aiming for with the hops he has chosen, but in the end it comes out tasting very flat and a big soggy mess rather than the Bavarian style wheat beer he originally wanted.
AM:- I'm struggling to find any redeeming features at all. How the coach would even want to put his name to such an uninspiring beer, I simply cannot understand.
GR:- It's; much like the holiday fling with it's oh so many happy moment's, flirting round the pool, fooling around late at night on the beach, that sweet goodbye kiss, only to fly home to find you have caught crabs, a real disappointment and not the sort of lasting memory you wanted.
AM:- Exactly Gary, there is only one winner here, and by a country mile, Voll Damm. It's powerful ABV is match by the flavours smashing around in your mouth, the sweet glow it leaves you with after every sip, a true champion in my eyes. In complete contrast, Abadia simply does not deliver on it's promise of an exciting wheat beer, indeed it sucks you in, and BANG, you get a mouth full of 90% proof dodgy Russian tasteless vodka that will send you blind by the end of the bottle.
GR:- Thank you Andy, so Spain go marching on. Join us next time when we will be waving the St George flag as Worthington White Shield takes on the might of Germans Weihenstephan cloudy wheat beer.