Having previously enjoyed the BeerSwap experience I was all a lather to see that the originators of this marvellous twitter powered beery escapade had come up with another brilliant idea…….World Cup Beer Sweepstake.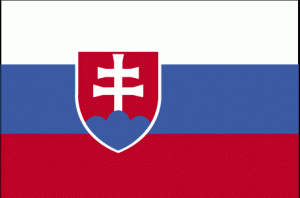 I drew the plucky Slovakia, therefore no chance of winning the World Cup but I hoped I would be in with a shout of having a decent beer to blog about.
First port of call was the omnipresent Google and god bless the t'internet, there is a Slovakian beer available online in the UK from our tweeting friends @beersofeurope. Darn it's out of stock, so I fired off an email and got an immediate
reply from Jason stating it would be back on the site in a day or so, in 500ml cans rather than the more photogenic bottles, which was fine with me as it's the contents I'm interested in and my photography skills leave something to be desired (as youcan see).
Soon a can of Zlaty Bazant (Golden Pheasant) a 5.0% ABV Bohemian Pilsner was winging its way to me…..simple.
This beer was founded in 1969 and is produced at the brewery in Hurbanovo. The Heineken International group purchased the brewery in 1995. It is distributed in the United States under the name Golden Pheasant.
The brewery produces almost 2 million hectolitres of beer per year and has the largest malting in Central Europe whose overall annual capacity reaches over 140 000 tonnes of malted barley that is partly used in the brewery itself while the major part of production is exported.
So what's it like…………
It's a handsome can, if you can have such a thing, and carries the tag line, 'A Golden Pheasant in a field of ripen barley has always been a sign of a rich and bountiful harvest'.
I drank my beer whilst watching the Slovakia V Italy game on the 24th June, it was a do or die game for the team so a can of chilled 5% lager was going to work wonders to calm my pre-match nerves. It pours a clear golden yellow with a tall fluffy white head that had good retention, due to the somewhat excessive carbonation; in fact so gassy I was blowing like a vuvuzela later on.
Its aroma is a spicy and citrusy hop aroma with a biscuit malt aroma in the background.
Flavour is sweet malt followed by the spicy, citrusy hops. Full bodied and somewhat luscious and very clean but unlike its countries football team in this game, this beer has no finish whatsoever. Refreshing but I won't be rushing to buy more.
The game finished 3-2 to Slovakia, get in………………Birra Castello, Birra Moretti, Menabrea, Nastro Azzurro and Peroni your boys took one hell of a beating.
From @WindsorBeerFest