For those of you who don't know, the World Cup Beersweep requires you to find a beer from your drawn country & write about it. If your team wins the World Cup you claim the prize of a year's supply of beer from mybrewerytap.
I was slightly apprehensive when Andy asked me to sign up, I knew full well if I was to draw  North Korea I would be in trouble! However I love football, and any excuse to drink some good beer & watch football is fine by me.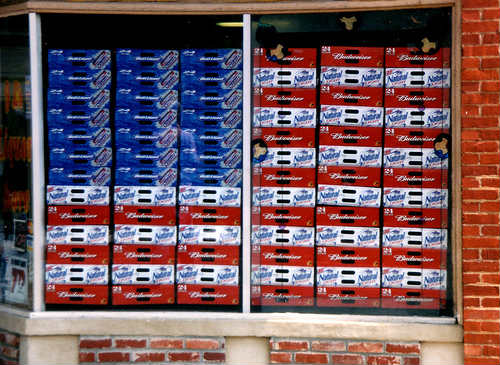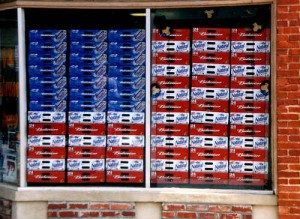 I waited with bated breath when Mark Dredge read the draw out; I heard my name "Chris McBride…….USA"-I was delighted. My earlier worries had disappeared; however I now had to choose a beer from a country producing so many superb beers. I wanted to select something that wasn't widely available, wasn't too difficult to get hold of and something I would enjoy to drink.
I had a number of American beers in my store, great beers at that: Stone Ruination IPA, Sierra Nevada Torpedo, Dogfish Head 90 min IPA & Flying Dog Raging Bitch. But I wanted something I hadn't tried before, and hopefully people reading hadn't either!
A quick tweet produced a couple of leads…I must say thanks to Reluctant Scooper. He suggested a few different beers, even offered to give me a beer to use! Two of his suggestions hit the spot: 'Founders Centennial IPA' & 'Captain Lawrence Captains Reserve Imperial India Pale Ale'-"They're as rare as rocking horse shit."
The decision was made. A quick browse at Beermerchants and the beers were on their way (along with a few others I might add!). So the searching was over. I admit it was easier than I expected, I could have looked further afield but I was happy with the selections.
First up: Founders Centennial IPA: It pours with a deep amber colour and was very smooth to drink. Now something I always seem to pick out in beers is 'Turkish Delight' and sure enough I found myself uttering those words yet again. The flavours subtle, not too overpowering which is good as some American IPA's are just massively hopped and detract from the other flavours. This was not one of them. I likened this beer to Flying Dog Brewery's 'Raging Bitch'. You may agree, you may disagree-that's the wonderful thing about drinking beer. Everyone has differing opinions!
Now on to the Captain Lawrence, Captains Reserve IIPA, this was my favourite of the two beers. The tasting notes quoted: 'This beer is big and hoppy : not for the faint of heart'. I couldn't wait to get it opened! It pours a light golden, amber colour. The hops instantly hit the nose-now I knew I had made a good choice. For me the hops were perfect! After the hops comes a gentle citrus aroma, not too overpowered by the hoppy bitterness.
The great thing about this beer is the fact it's very drinkable, I could have quite easily sat back and opened another!
The evening I drank these beers was the evening the USA got dumped out of the World Cup. I was slightly narked as my chance of winning a year's supply of beer from mybrewerytap was gone, but I had been given the perfect opportunity to drink two fantastic beers to drown my sorrows and had fun finding them.
If you love American IPA's then you need to get yourself some of these. Get yourself onto Beermerchants and snap some up-but hurry, they're selling quickly!